The capabilities of the Aqualygate software backend system include:
Communication with an unlimited number of devices
Big data processing
Unusual pattern detection
Triggering pre-set actions (e.g. closing or opening valves)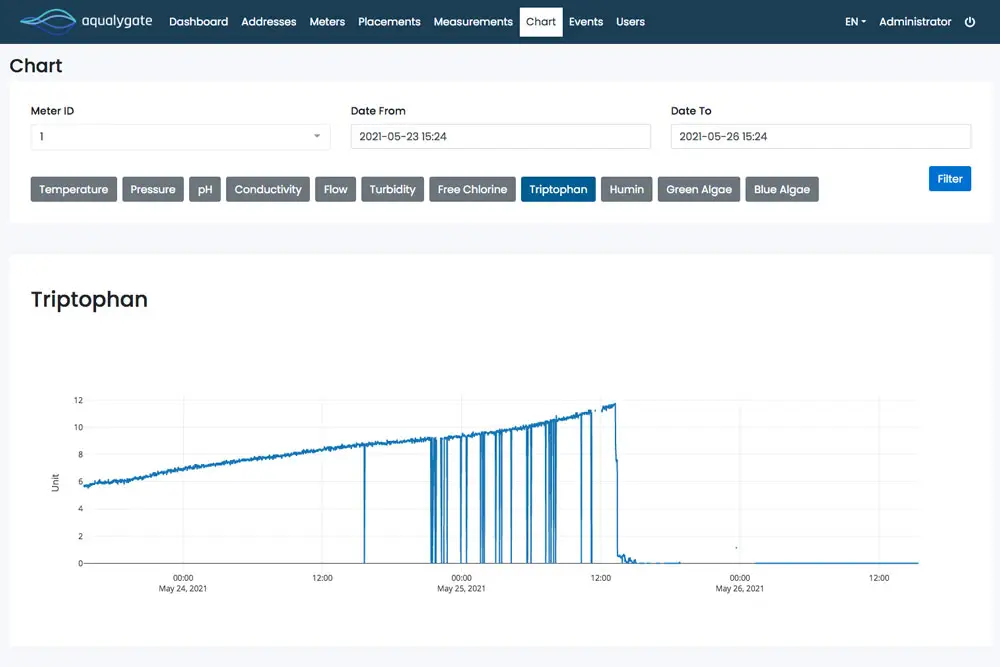 The frontend system is connected through a web server, enabling the use of different display platforms (PC, tablet, smartphone). The graphical output and setting
options appear here, as well as the alarm and warning messages.